On Wednesday 1st May we received a 'phone call. This changed all our plans and meant we definitely would be able to make it on Thursday 2nd May.
We still had to make a few arrangements to enable us to attend but it was all sorted within an hour or so.
We announced to others that we would be going. About two hours later we received an email telling us not to go. We would not be welcome. If we went, someone else couldn't and they had more right to be there than us. We didn't react.
Later that evening, we received a direct message on Twitter.
That message was as follows:-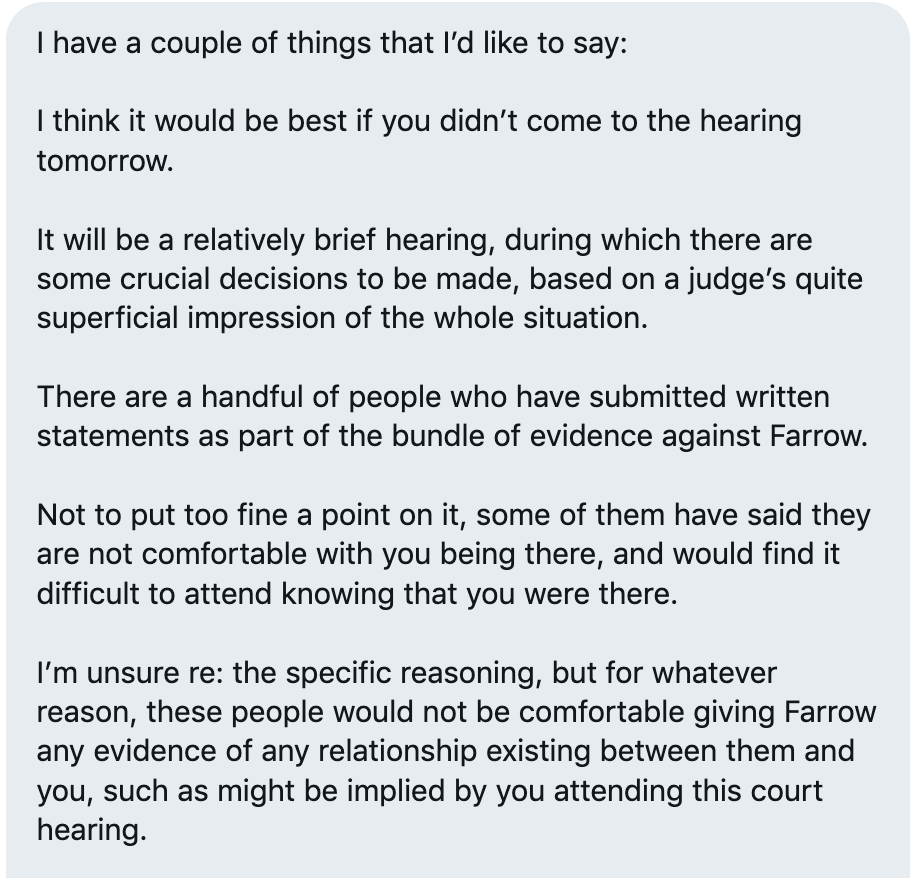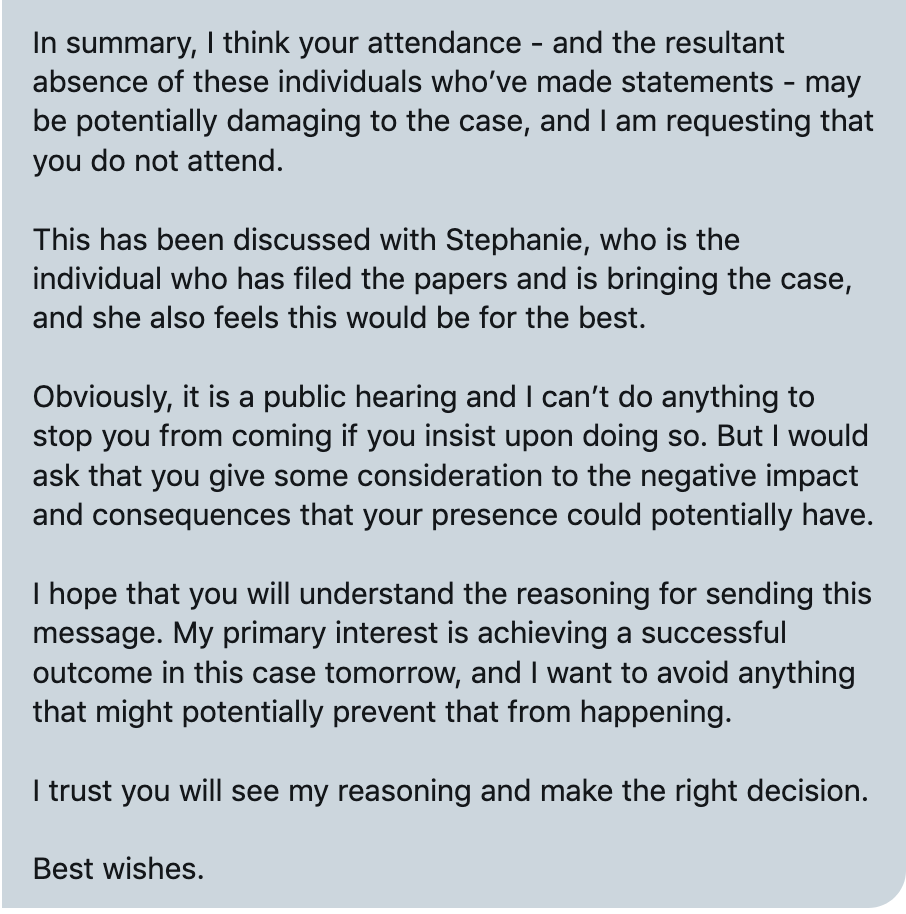 We were gobsmacked. We consulted and discussed the situation with several people, including a solicitor advocate. We remained defiant and didn't respond to the message.
The message above was from Dr Adrian Harrop who clearly thinks he has some sort of authority over people.
Having discussed the matter our resolve to attend increased.
We had as much right as anyone else to be there.